Higher and higher – Bilka in Top 300 Companies
Capital Magazine ranked the top 300 companies in the economy based on a methodology where financial results played an important role, but other business parameters were also included. According to the classification made by Capital, Bilka Company is one of the top 300 companies in the economy.
Below you can find the article published in Capital Magazine, Top 300 Companies in 2018:
Impressive growths have become a habit for BILKA, the leader of the roofing market and the largest Romanian consumer of pre-painted steel. The year 2017 was no exception, either, with the company registering a turnover of RON 394 million, 45% more compared to 2016. Residential products division remains a top-selling category, accounting for 90% of the total sale volumes. Thus, in just one year, the company produced and sold 57,000 complete roofing systems, and reached a consumption of 80,000 tons of pre-painted steel, being the largest consumer of such material in Eastern Europe. This year, the company continued the investment plan started in 2017, with the acquisition of the Hidromecanica 2 Brasov industrial platform amounting to EUR 20 million, due for completion in 2020.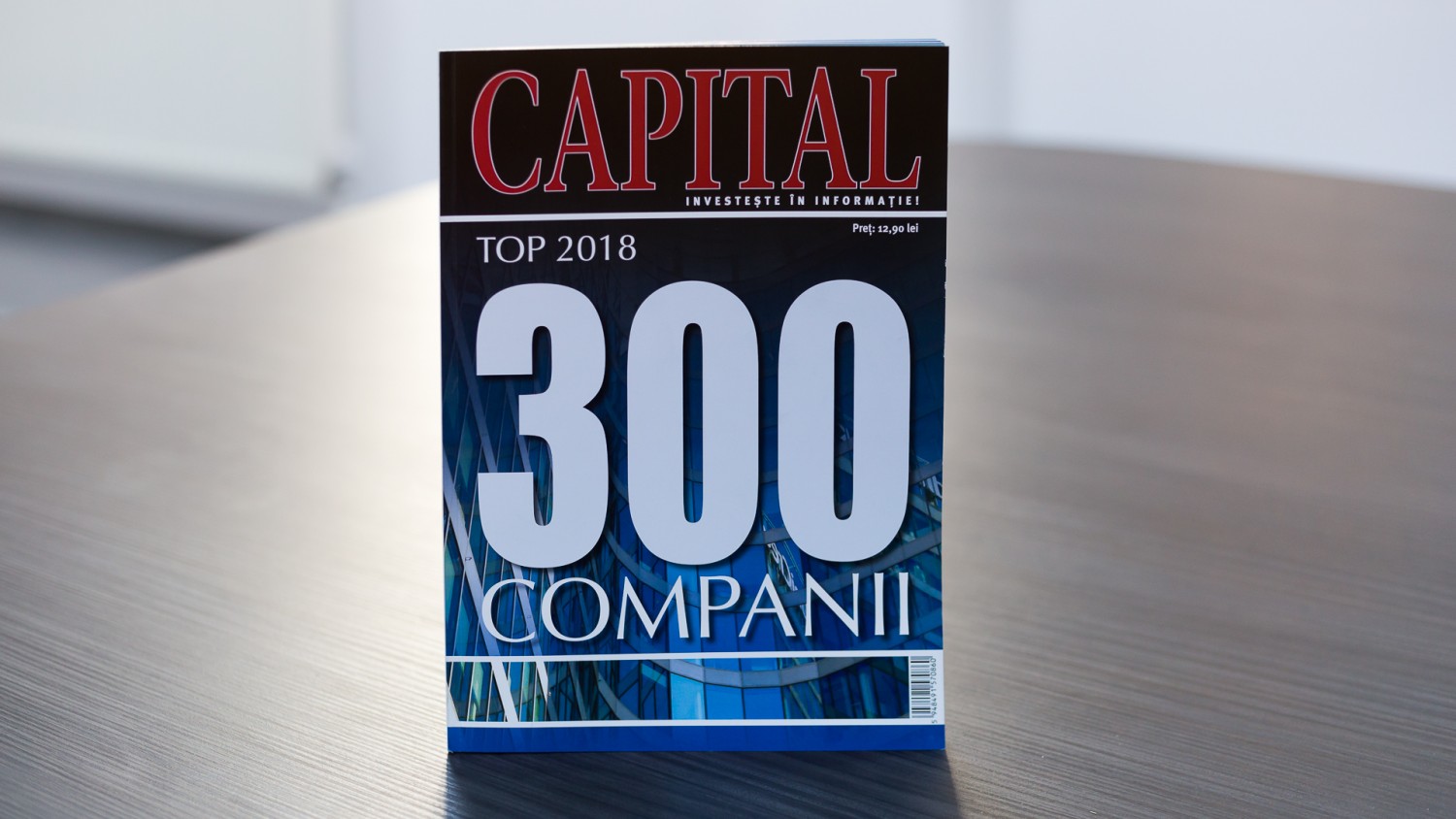 Performance at height
In 11 years of activity, BILKA covered over 200,000 houses and made investments exceeding EUR 30 million. Its production lines are fully automated, relying on the latest technologies available worldwide. In 2017, BILKA sold its products all over the country and abroad via more than 500 established dealers. BILKA products are exported in several countries, among which Bulgaria, Hungary, the Republic of Moldova, Germany, Poland, Slovakia, and Ukraine.
"I want to thank all our clients and collaborators for trusting us. Thanks to them, we have become the market leader, a position that we strengthen year after year. This urges us to get constantly better, so we will continue to invest in developing our company and in diversifying its range of products. I am also grateful to my colleagues at BILKA, as together we have been building a company that we can be proud of". Horațiu Țepeș, BILKA's CEO