Mihai Sandu, BILKA Export Manager, in the Top 100 Best-Performing Young Managers Magazine
Mihai Sandu took over the export department of Bilka, the Romanian market leader in metal roofing, in 2016, as soon as it created. However, his story in the company, begun eight years ago, when, as a student, he started working for one of the company's service providers. In 2012, as a 20-year-old, he became a logistics coordinator at Bilka.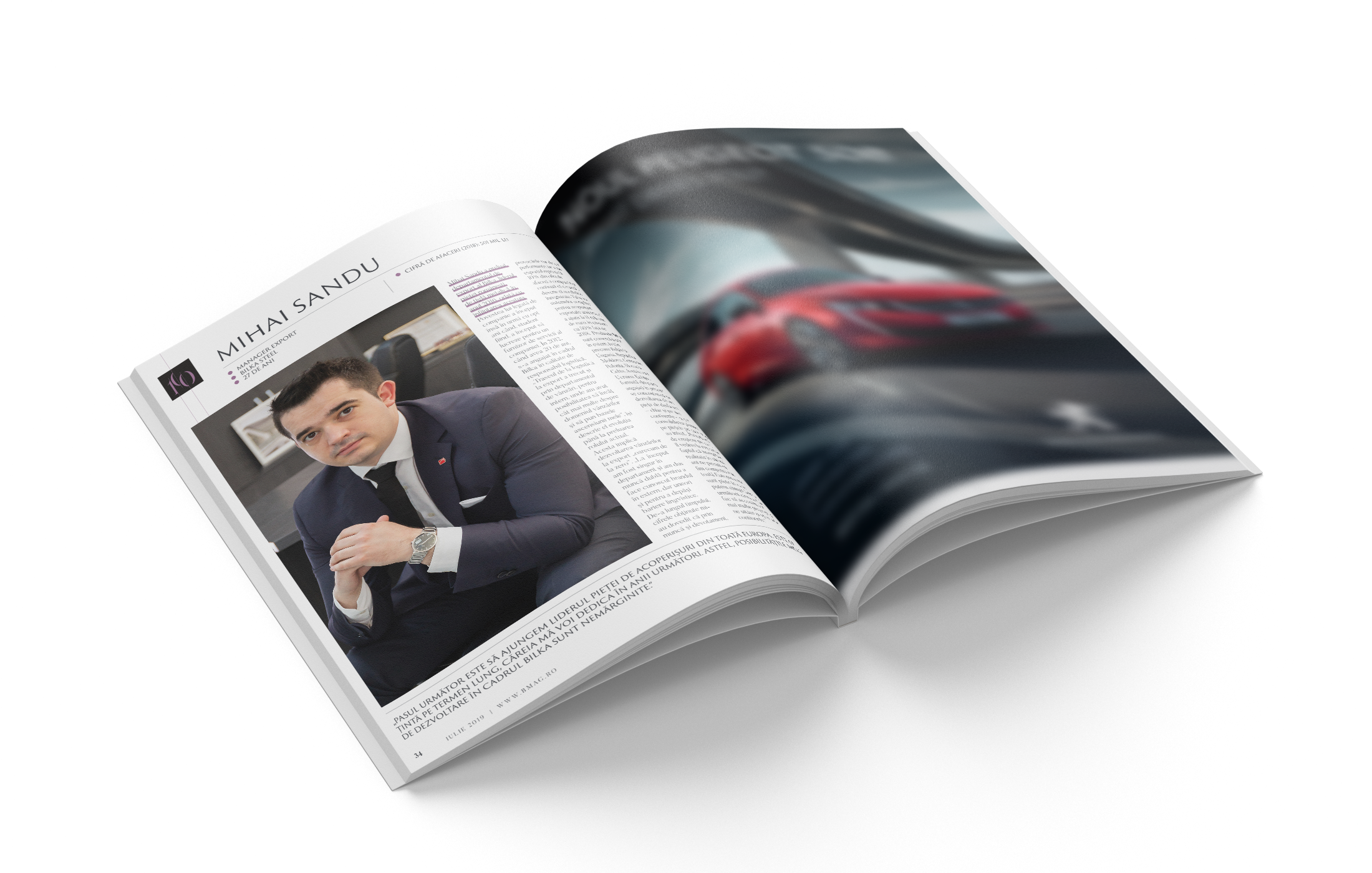 "The path from logistics to the export department took a detour through the sales department for the domestic market, where I had the opportunity to learn as much as possible about sales, and to lay the foundation for my rise in the company", says he, describing his evolution up to his current role. This meant developing export sales "somehow from scratch".
"In the beginning it was just me in the department working twice as hard to make the brand known abroad, but also, at times, to overcome the language barriers. Over time, the numbers have shown that through hard work and commitment challenges can be turned into performance. Right now, exports are 10% of the company's turnover and they continue to grow", says he about the results that have been achieved.
The value of complete roofing systems exported last year reached 11 million euros, up 50% from 2017. Bilka products are sold abroad in countries such as Bulgaria, Hungary, Moldova, Germany, Poland, Slovakia, the Netherlands, Austria, Ireland, and Ukraine. The team, currently made up of four employees, focuses on developing new markets – including on different continents – and on strengthening the company's position on the markets it has already entered. "The growth potential we see for the export market, and the investments we made over the course of the last years which make us competitive all over Europe, with markets where we can become leaders in the next five years, allows us to access more and more markets and make us look towards other continents as well."
"The next step is to become the European leader in the roofing market. This is a long-term goal to which I will devote myself over the next years. Thus, my growing opportunities within Bilka are boundless."
Article published in the Top 100 Best-Performing Young Managers Magazine, by Business Magazin.